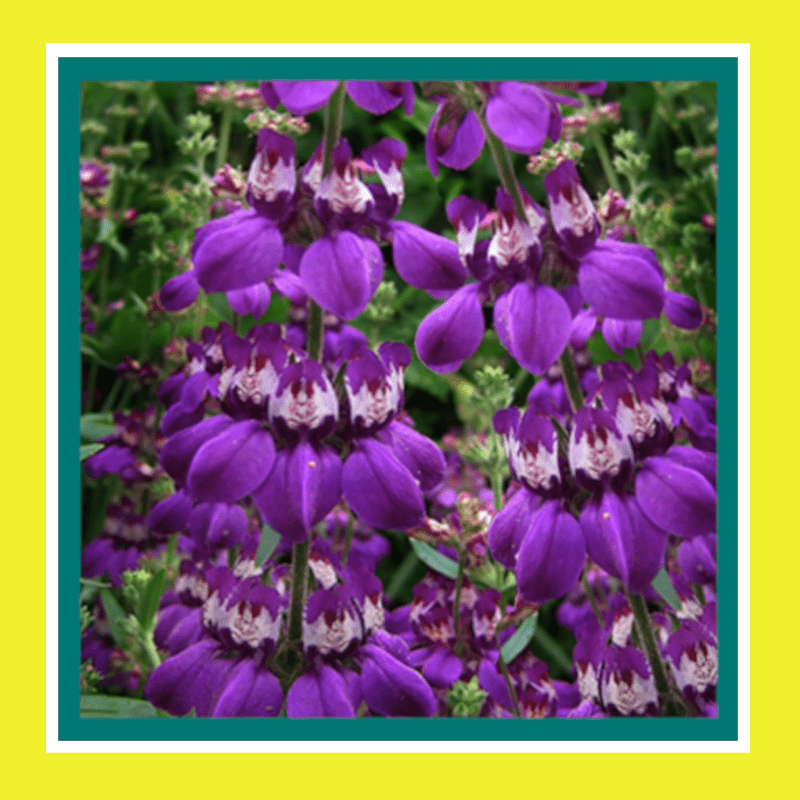 FLOWER-CHINESE HOUSES (SALE)
$3.00
SEEDS PER PACK: 300
In stock
Collinsia heterophylla
FLOWER-CHINESE HOUSES has a striking resemblance to towering pagodas, these flowers are low growing, & form a carpet of purple to blue in spring & early summer. Native to California, not China. The flowers are intensely attractive to bees & other pollinators, & work really well at the front of a border or planted in mass settings. Grows in sun or part shade, but best if gets some shade. 30-60cm tall plants. Excellent for beds & borders.
Any moist, fertile, well-drained soil is ok. Heterophylla tolerates dry soil, but in very hot weather it tends to stop blooming. Deadhead regularly, and be prepared for some self-sowing.
| | |
| --- | --- |
| Germination Time (Days) | 7 – 21 |
| Flowering Time (Days) | 100 – 120 |
| Sowing Depth (mm) | 5 |
| Plant Spacing (cm) | 50 – 70 |
| pH | 6 – 7 |
| Soil Temperature (°C) | – |
| Hardy / Frost Tender | Hardy |
| Sow Direct / Raise Seedlings | Raise Seedlings |
| Seed Preparation | – |